You gotta start somewhere!! I am putting together 5 of these 5 1/2 X 8 1/2 folders to document important events. I found this wonderful online calendar that was very useful for me.
here
.
For the calendars to put in my binders I went
here
.
It's nice because you can add your own events to this. Kind of a pain in the butt to add the holidays, but well worth the time. When I clicked the print button it came off the printer for a perfect fit in these binders...after cutting them down from an 8 1/2 X11 sheet of paper that is.
There will be 5 years in each binder (with the exception of the last one) starting with 1988 the year my first son was born.
The next step I am taking is to go through the plastic drawers shown here, and in a
previous post.
I need to weed out the wedding invitations, birth announcements, ect. etc. and enter the dates in my brand spankin new calendar of events binders! If by chance I don't have the dates written on my photos I may be able to match them up with the event.....but that's a another story:)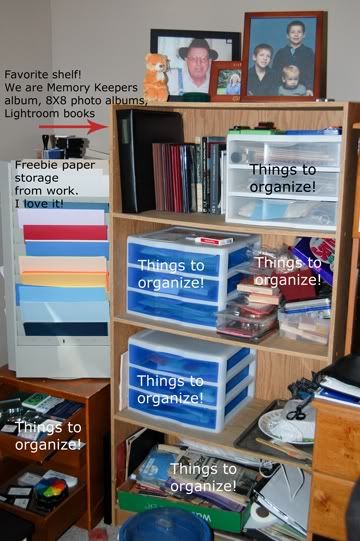 Thank you for stopping by.
Sonya