Here are a glimpses of my arty craftsy room. I went to the salvation Army and picked up this little beauty! (Okay so it has to be cleaned up a bit.) There were games inside the drawers...I remember Chinese checkers in one drawer, but I can't remember what was in the others.
I took the games out and started to design it for my embossing powders, Perfect pearls, and other small stuff. Not a bad find for $3.50! And it's all wood!!
The stamp storage I was talking about in a previous post. I started this a few months ago. No more wood stamps for this girl! I love this system. Inspired by Patter's blog
Triple the Scraps.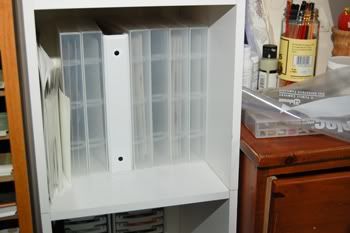 A few of my drawers. (Dresser drawers that is) The dividers in the ribbon storage drawers are only temporary, (card board) but it works for now.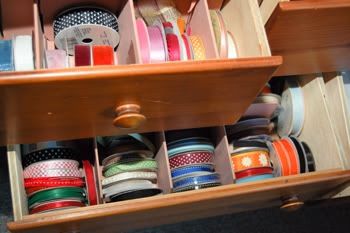 This is a biggie! My storage unit that sits to the left of my computer. As you can see I have a lot to go through....not to mention my hutch. In the plastic drawers are some photos, kids school papers, receipts, report cards, academic awards, funeral notices, baptismal certificates,...just about everything but the kitchen sink. A big undertaking.....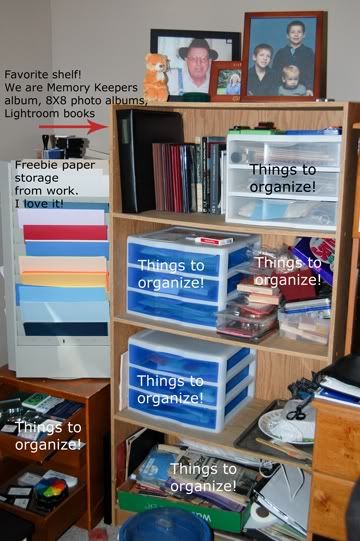 but if I do a little bit each day I just may get r' done!
Have a wonderful Sunday, and thanks for stopping by!
Happy trails,
Sonya