My Neice Megan is having a baby boy, and her shower is two weeks from today. I found a package of 20 napkins with this image on it at the Salvation army for 25 cents, and my card stock is big scraps from work. No complaints for that price...it's the part I like the best. I used the
saran wrap technique
for this card.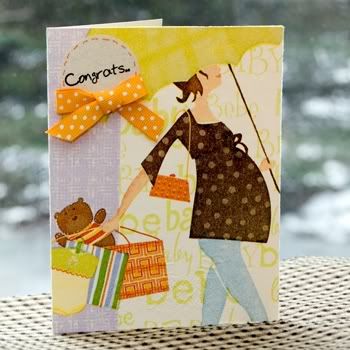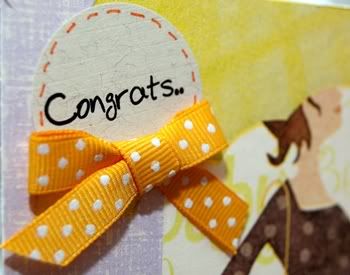 Before the weekend is over I hope to post the make and take I made at
Archivers
.
Also I got an inspiration for a storage system by visiting
Triple the scraps
blog. Patter is one awesome organizer!
Enjoy the rest of your weekend wherever you may be!