I am thrilled to be part of the
Scripture challenge
at Split Coast Stampers. Lord knows I needed this desperately. I'll be working on a 8X8 album to set out on an end table or somewhere in my home where I can easily find it.
Not only this challenge but 2 more Faith based challenges at
SCS
! No one can ever be to bored here!
This is the first page that will go in my album. SCRC209-Faith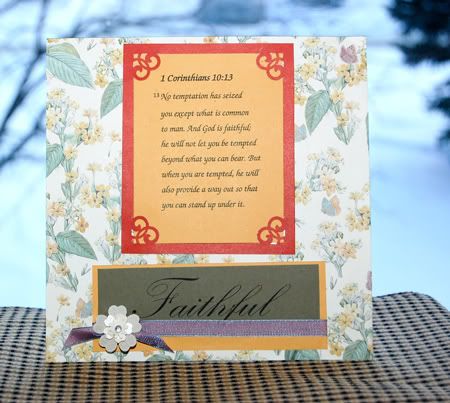 Bible verse
Thanks for stopping by,
Sonya